VIEW LIVE OFFERS
Sign-Up for a FREE 30 Day Trial of Amazon Prime Today!
FREE Expedited Delivery + Up to 50% Off Selected Books on Amazon Don't miss this great steal!
102 used today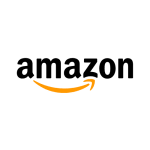 Never miss out on exclusive savings from vouchercloud
Save 10% When You Purchase 3+ NATURELO Products at Amazon Take your health seriously, and get a sweet discount while you're at it!
72 used this week
Save 5% When You Purchase 2 NATURELO Products at Amazon Shop for premium supplements from NATURELO and get 5% off your eligible order!
54 used this week
Enjoy a FREE 30 Day Trial of Amazon Music Unlimited Trial Now Sign up today for 30 days of free Amazon Music Unlimited!
Online
10% Off Your Baby Wishlist with Amazon - Within 60 Days of Your Due Date Keep track of what your friends have gifted and what you still need to buy + get 10% off within 60 days of your due date!
120 used this week
Similar offers you might like
Popular Amazon Promo Codes for July 2020
| Voucher Code Description | Discount Type | Expiry Date |
| --- | --- | --- |
| Save 10% When You Purchase 3+ NATURELO Products at Amazon | Online Code | 24 September |
| Save 5% When You Purchase 2 NATURELO Products at Amazon | Online Code | 24 September |
| Sign-Up for a FREE 30 Day Trial of Amazon Prime Today! | Online Deal | 24 September |
| FREE Expedited Delivery + Up to 50% Off Selected Books on Amazon | Online Deal | 26 July |
| Enjoy a FREE 30 Day Trial of Amazon Music Unlimited Trial Now | Online Deal | 24 September |
| 10% Off Your Baby Wishlist with Amazon - Within 60 Days of Your Due Date | Online Deal | 24 September |