VIEW LIVE OFFERS
Get Up to $50 Off the Echo Product Range at Amazon!
Amazon Prime Member Save 30% on BIC Stationery - Be BTS Ready
This offer is valid on selected Bic products for a limited time.
Online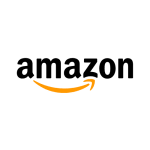 Never miss out on exclusive savings from vouchercloud
Amazon Prime Members Save a Further 10% on Office Supplies & Stationery
You want it, you got it. 10% off for Amazon prime members now!
Online
BTS: Up to 30% Off School Supplies at Amazon!
Prime members get an additional 10% off!
144 used this week
Get Up to $200 Off the Kindle Product Range at Amazon!
If you're looking for a new Kindle, look no further. This is the deal for you!
99 used this week
Find Over 800 Refurbished Electronics at a Discounted Price from Amazon
Give these tech items a new home! Browse a huge range of renewed Phones, Computers, Tablets and Audio devices at Amazon.
Online
Discover the Best Selling Products from Amazon
Updated every hour, this is a collection of the most popular items found at Amazon!
Online
Shop Amazon's Deals of the Day - Up to 55% Off!
What's on offer today? Don't miss out on these deals!
228 used this week
Sign-Up for a FREE 30 Day Trial of Amazon Prime and Get Priority Delivery
Who can save no to free next day delivery, exclusive perks and more great offer with Amazon Prime.
90 used this week
FREE Prime Video Trial with Amazon - Sign Up Today!
The possibilities are endless with the Amazon Prime video subscription! Make the most of your free trial opportunity today!
Online
Sign Up for Your FREE Amazon Music Unlimited Trial Today!
Sign up today for 30 days of free Amazon Music Unlimited!
Online
Popular Amazon Discount Codes
| Voucher Code Description | Discount Type | Expiry Date |
| --- | --- | --- |
| Get Up to $50 Off the Echo Product Range at Amazon! | Online Deal | 29 January |
| Amazon Prime Member Save 30% on BIC Stationery - Be BTS Ready | Online Deal | 8 February |
| Amazon Prime Members Save a Further 10% on Office Supplies & Stationery | Online Deal | 8 February |
| BTS: Up to 30% Off School Supplies at Amazon! | Online Deal | 8 February |
| Get Up to $200 Off the Kindle Product Range at Amazon! | Online Deal | 29 January |
| Orders Over $39 Get Free Shipping at Amazon | Online Deal | 31 January |