VIEW LIVE OFFERS
Discover 15% to 25% Off Europe 2020 Deals at Contiki
It's time for you to get away! Shop with Contiki for amazing offers on Europe in 2020!
Students Save $75 on 7+ Day Trips at Contiki
Are you going away this Summer? Get yourself a nice Student Discount with Contiki.
72 used today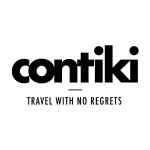 Never miss out on exclusive savings from vouchercloud
Save Up to 20% on Asia & India 2020 Trips at Contiki
Take 20% off eligible trips when you book before the 29th of Nov 2019. Get in quick!
Online
Save 10% on All Trips to Japan at Contiki
If you book by the 29th of November you will save 10% on any trip to Japan with Contiki! Get booking now.
Online
Explore Africa for 10% Less at Contiki
Book and pay in full by 30 November 2019 and save up to $817.
Online
Up to 5% Off Next Bookings with Contiki
If you are a frequent traveler with Contiki, you can save up to 5% on your next booking after you have made a previous booking for 7 or more days!
Online
Up to 10% Off Bookings for 10+ People at Contiki
Travelling as a group? The more the better when you choose a Contiki trip, as depending on the amount of people, you can save up to 10%.
Online
Similar offers you might like
Popular Contiki Discount Codes
| Voucher Code Description | Discount Type | Expiry Date |
| --- | --- | --- |
| Students Save $75 on 7+ Day Trips at Contiki | Online Code | 29 November |
| Discover 15% to 25% Off Europe 2020 Deals at Contiki | Online Deal | 18 December |
| Save Up to 20% on Asia & India 2020 Trips at Contiki | Online Deal | 29 November |
| Save 10% on All Trips to Japan at Contiki | Online Deal | 29 November |
| Up to 20% Off Last Minute Deals at Contiki | Online Deal | 3 December |
| Explore Africa for 10% Less at Contiki | Online Deal | 30 November |