VIEW LIVE OFFERS
Save Up to 25% on Europe 2021 Tours with Contiki
Booked a Contiki Tour Before? Then You Could Be Eligible for 5% Off Selected Trips! If you've booked with Contiki more than 4 times, you'll be eligible for 5% off EVERY future booking made. #Loyalty
Online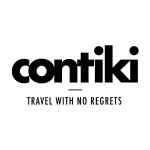 Never miss out on exclusive savings from vouchercloud
Students: UNiDAYS Saves You 10% on Your Next Contiki Booking! Get yourself a nice Student Discount with UNiDAYS.
Online
Enjoy Booking with Confidence at Contiki - No Change Fee & Flexible Deposits Available! If you've made a booking with Contiki and need to change your travel plans for any reason, your money is protected.
Online
Enjoy Up to 15% Off Australian Tours from Contiki When Booked Before 31 December 2020 Time to get booking!!
Online
Similar offers you might like
Virgin Australia Promo Codes
10% Off Economy & Business Saver / 15% Off Business Fares at Virgin Australia
Popular Contiki Promo Codes for September 2020
| Voucher Code Description | Discount Type | Expiry Date |
| --- | --- | --- |
| Save Up to 25% on Europe 2021 Tours with Contiki | Online Deal | 17 December |
| Booked a Contiki Tour Before? Then You Could Be Eligible for 5% Off Selected Trips! | Online Deal | 2 December |
| Students: UNiDAYS Saves You 10% on Your Next Contiki Booking! | Online Deal | 2 December |
| Enjoy Booking with Confidence at Contiki - No Change Fee & Flexible Deposits Available! | Online Deal | 2 December |
| Enjoy Up to 15% Off Australian Tours from Contiki When Booked Before 31 December 2020 | Online Deal | 31 December |