VIEW LIVE OFFERS
eBay Plus FREE Trial Comes with a $20 Voucher!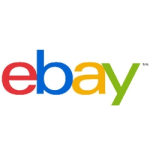 Never miss out on exclusive food & drink savings
eBay Beats Competitors Prices by 5% - Price Beat Guarantee Click here to learn more & save!
57 used today
Dell Products on eBay are 20% Off Now! Shop now while these savings are available!
69 used this week
Save Up to 40% on Apple Products from eBay New Apple products and accessories can be found right here!
153 used this week
Get an Extra 10% Off Coles Groceries at eBay - Plus Membership Required Get the groceries done for less!
Online
eBay Plus Gives You FREE Shipping & Exclusive Discounts All Year Round - for $49/Year Join now and start saving!
Online
Popular eBay Discount Codes for August 2020
| Voucher Code Description | Discount Type | Expiry Date |
| --- | --- | --- |
| Pay with Afterpay & Save 15% on Tech at eBay | Online Code | 9 August |
| Plus Members Can Save 10% With THIS Code on Eligible Orders at eBay | Online Code | 13 August |
| Dell Products on eBay are 20% Off Now! | Online Code | 9 August |
| Get an Extra 10% Off Coles Groceries at eBay - Plus Membership Required | Online Code | 31 August |
| $5 Off Beer & Wine from eBay - Plus Membership Required | Online Code | 31 August |
| eBay Plus FREE Trial Comes with a $20 Voucher! | Online Deal | 31 August |