VIEW LIVE OFFERS
Exclusive
Exclusive Offer: Save $18 on Your $180 Bookings at Europcar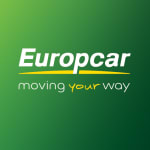 Never miss out on exclusive savings from vouchercloud
Europcar Hires Over 5+ Days Get 15% Off Here! Whenever you need a car, Europcar will save you cash!
183 used this week
Save Up to 20% on Bookings Made in Advance at Europcar Book 21 days in advance and save up to 20% on bookings longer than 2 days.
216 used this week
Europcar Prestigious Car Hires 5+ Days are 15% Off Travel in style and save at the same time!
Online
Similar offers you might like
Sparesbox Promo Codes
Sparesbox Have 20% Off Breaks, Clutches, Oils, Filters, Suspension & Car Care Products
Popular Europcar Promo Codes for February 2021
| Voucher Code Description | Discount Type | Expiry Date |
| --- | --- | --- |
| Exclusive Offer: Save $18 on Your $180 Bookings at Europcar | Exclusive Online Code | 28 February |
| Book with Europcar for the Chance to Win 1 Million Velocity Points! | Online Deal | 28 February |
| Europcar Hires Over 5+ Days Get 15% Off Here! | Online Deal | 28 February |
| Save Up to 20% on Bookings Made in Advance at Europcar | Online Deal | 28 February |
| Discover One Way Car Hire for ONLY $1 at Europcar | Online Deal | 28 February |
| Europcar Prestigious Car Hires 5+ Days are 15% Off | Online Deal | 28 February |