VIEW LIVE OFFERS
Save Up to 20% on Booking Made for 2 Days or More at Europcar
Book Your Holiday with Europcar and Get a $200 Voucher for Accommodation!
The hotel credit voucher can be applied to thousands of hotels all across the world! So book your next hire with Europcar!
Online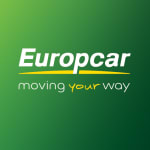 Never miss out on exclusive savings from vouchercloud
Chinese New Year Sale: 15% Off Bookings 5+ Days at Europcar
This offer if only valid for a limited time, be sure to book today & save.
Online
Save Up to 20% Off When You Book a Truck, Van or Ute in Advance at Europcar
Book 21 days in advance and save up to 20% on your hire!
189 used this week
Holiday Hire: Hires 5 Days or More are Up to 15% Off at Europcar
Planning on going somewhere in Australia/New Zealand? Be sure to check out Europcar for vehicle hire!
51 used this week
Save Up to 25% on Premium Cover at Europcar
Looking for cover? Don't pay more than you should.
96 used this week
Up to 12% Off When You Book for 3+ Days at Europcar
Only for a limited time on bookings across Australia and New Zealand!
99 used this week
Europcar Offers 15% Off Prestige Car Hires Longer than 5 Days!
Click here to discover your Europcar savings.
Online
Similar offers you might like
Popular Europcar Discount Codes
| Voucher Code Description | Discount Type | Expiry Date |
| --- | --- | --- |
| Save Up to 20% on Booking Made for 2 Days or More at Europcar | Online Deal | 20 April |
| Book Your Holiday with Europcar and Get a $200 Voucher for Accommodation! | Online Deal | 10 March |
| Chinese New Year Sale: 15% Off Bookings 5+ Days at Europcar | Online Deal | 31 January |
| Save Up to 20% Off When You Book a Truck, Van or Ute in Advance at Europcar | Online Deal | 31 January |
| Holiday Hire: Hires 5 Days or More are Up to 15% Off at Europcar | Online Deal | 29 February |
| Save Up to 25% on Premium Cover at Europcar | Online Deal | 14 March |