VIEW LIVE OFFERS
Exclusive
Spend Over $300 and Save $30 at Europcar
Save cash on your next booking!
Save $15 on Bookings Over $150 at Europcar - Eligible Dates Only
Save money on hires booked between the 31st of December 2019 & 31st of March 2020.
141 used this week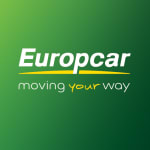 Never miss out on exclusive savings from vouchercloud
Move Your Holiday with Europcar and Get an Exclusive $200 Voucher
Save $200 on accommodation when you book for more than 3 days hire with Europcar!
120 used this week
Save Up to 20% Off When You Book a Truck, Van or Ute in Advance at Europcar
Book 21 days in advance and save up to 20% on your order!
144 used this week
Up to 12% Off When You Book for 3+ Days at Europcar
Only for a limited time on bookings across Australia and New Zealand!
81 used this week
Take up to 25% Off Premium Cover Orders at Europcar
Looking for cover? Don't pay more than you should. Shop Europcar today for great savings!
Online
Up to 15% Off Base Rate of Eligible Truck Hires at Europcar
Hire a truck for 3+ days and get 15% off with Europcar!
Online
Similar offers you might like
Popular Europcar Discount Codes
| Voucher Code Description | Discount Type | Expiry Date |
| --- | --- | --- |
| Spend Over $300 and Save $30 at Europcar | Exclusive Online Code | 31 December |
| Save $15 on Bookings Over $150 at Europcar - Eligible Dates Only | Online Code | 30 December |
| Move Your Holiday with Europcar and Get an Exclusive $200 Voucher | Online Deal | 10 December |
| Save Up to 20% Off When You Book a Truck, Van or Ute in Advance at Europcar | Online Deal | 17 December |
| Up to 12% Off When You Book for 3+ Days at Europcar | Online Deal | 13 December |
| Take up to 25% Off Premium Cover Orders at Europcar | Online Deal | 14 December |