VIEW LIVE OFFERS
Gift Memberships From $139.99 at Ancestry
Give the gift of history to someone you care about.
Online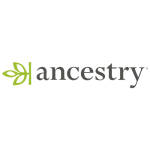 Never miss out on exclusive savings from vouchercloud
Save Up to 40% on Ancestry Holiday Gifts
Only for a limited time! Shop now and save for someone else.
Online
Save $20 on DNA Testing - Now Only $109 at Ancestry!
Find out who you are today with DNA testing at Ancestry!
96 used this week
Brand New AncestryHealth Available Now!
Want to learn about health conditions your family could suffer? AncestryHealth teaches you just that + teaches you how to prepare and prevent!
Online
Similar offers you might like
Popular Ancestry Discount Codes
| Voucher Code Description | Discount Type | Expiry Date |
| --- | --- | --- |
| Gift Memberships From $139.99 at Ancestry | Online Deal | 26 November |
| Save Up to 40% on Ancestry Holiday Gifts | Online Deal | 27 November |
| Save $20 on DNA Testing - Now Only $109 at Ancestry! | Online Deal | 25 November |
| Brand New AncestryHealth Available Now! | Online Deal | 16 January |
| Search Yearbooks at Ancestry | Online Deal | 2 December |
| You Get a Free 14 Day Trial at Ancestry | Online Deal | 8 December |