VIEW LIVE OFFERS
Booking.com Have a Minimum of 20% Off Early 2021 Travel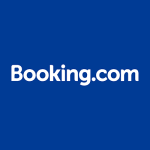 Never miss out on exclusive savings from vouchercloud
Click Here for Booking.com COVID Travel Information This is constantly updated for your convenience.
Online
$22/Night Gets You Incredible Accommodation in Sydney on Booking.com Our world might be different, but that doesn't mean we shouldn't enjoy it.
Online
$34/Night Gets You Accommodation in New Zealand with Booking.com Enjoy the picturesque mountains while eating locally-produced foods!
Online
$68/Night Gets You Amazing Accommodation in the Hunter Valley with Booking.com In need of a getaway? Booking.com have the cheapest rates!
Online
Similar offers you might like
Popular Booking.com Promo Codes for January 2021
| Voucher Code Description | Discount Type | Expiry Date |
| --- | --- | --- |
| Booking.com Have a Minimum of 20% Off Early 2021 Travel | Online Deal | 31 March |
| Booking.com Members Can Enjoy Saving Up to 50% on Selected Accommodation | Online Deal | 13 April |
| $40/Night Will Get You Accommodation in Melbourne at Booking.com | Online Deal | 13 April |
| Click Here for Booking.com COVID Travel Information | Online Deal | 13 April |
| $22/Night Gets You Incredible Accommodation in Sydney on Booking.com | Online Deal | 13 April |
| $34/Night Gets You Accommodation in New Zealand with Booking.com | Online Deal | 13 April |