VIEW LIVE OFFERS
This Week Dell Have Up to 35% Off Selected Notebooks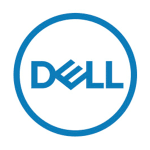 Never miss out on exclusive savings from vouchercloud
Take Up to 40% Off Overstocked/Clearance PCs from Dell Laptops and Towers on clearance!
186 used this week
15% Off for Students Using UNiDAYS at Dell A normal discount of 10% has been increased to 15% for a limited time!
228 used this week
Up to 40% Off Selected Business Notebooks from Dell Dell helping out the little guys.
114 used this week
Up to 35% Off Electronic Accessories at Dell Any electronic accessories you might need is on sale right now!
60 used this week
Similar offers you might like
Popular Dell Coupons for October 2020
| Voucher Code Description | Discount Type | Expiry Date |
| --- | --- | --- |
| This Code Gives You 15% Off All Dell Orders | Online Code | 22 November |
| This Week Dell Have Up to 35% Off Selected Notebooks | Online Deal | 22 October |
| Take Up to 40% Off Overstocked/Clearance PCs from Dell | Online Deal | 22 November |
| Save Up to 35% on S Series Monitors from Dell | Online Deal | 22 October |
| 15% Off for Students Using UNiDAYS at Dell | Online Deal | 31 October |
| Up to 40% Off Selected Business Notebooks from Dell | Online Deal | 22 October |