VIEW LIVE OFFERS
Save Up to 40% + Bonus 8% on Office & Home Laptops at Dell
XPS Gaming Laptops Up to 30% Off + Get an Extra 5% Off at Dell
Need a laptop that doesn't overheat when launching minesweeper? Here's the deal for you!
Online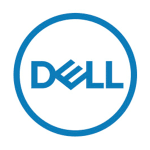 Never miss out on exclusive savings from vouchercloud
Save Up to $888 + Bonus 10% on Laptops at Dell - This Week Only!
Click here to unlock your discount code now!
Online
Save 12% on Dell Branded Orders Over $1700 at Dell
Use the discount coupon at checkout to save money on Dell branded products today!
255 used this week
10% Off Software, Printers, and Projectors at Dell
Use this coupon to save on eligible items today!
216 used this week
Take 5% Off Alienware & XPS Orders at Dell
Use this discount code to save 5% on eligible orders!
84 used this week
Students with UNiDAYS Save 10% at Dell
Simply sign in on UNiDAYS with Dell and you can get 10% off your orders immediately! Join today!
96 used this week
Selected Monitors are Up to 30% Off at Dell
Your currents monitor is so last decade, so get with the times by shopping at Dell!
Online
Save Up to 35% on Desktops at Dell
Click through this magical portal and find amazing discounts on the other side!
Online
Save on Laptops and Towers at Dell with Sales on Clearance & Overstock Items
All clearance and overstock items in the one spot!
Online
Popular Dell Discount Codes
| Voucher Code Description | Discount Type | Expiry Date |
| --- | --- | --- |
| Save Up to 40% + Bonus 8% on Office & Home Laptops at Dell | Online Code | 30 January |
| XPS Gaming Laptops Up to 30% Off + Get an Extra 5% Off at Dell | Online Code | 23 January |
| Save Up to $888 + Bonus 10% on Laptops at Dell - This Week Only! | Online Code | 23 January |
| Save 12% on Dell Branded Orders Over $1700 at Dell | Online Code | 15 February |
| 10% Off Software, Printers, and Projectors at Dell | Online Code | 15 February |
| Take 5% Off Alienware & XPS Orders at Dell | Online Code | 15 February |