VIEW LIVE OFFERS
Save Yourself Up to 40% on Home & Office Laptops with Dell
Orders Over $1700 Get 12% Off at Dell
Use the discount coupon at checkout to save money on Dell branded products today!
81 used today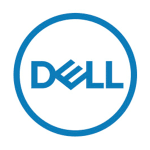 Never miss out on exclusive savings from vouchercloud
Save 10% on Software, Monitors, Printers, Projectors from Dell
Use this coupon to save on eligible items today!
111 used this week
Save 5% on XPS & Alienware Product Purchases Today at Dell
Use this discount code to save 5% on eligible orders!
66 used today
Up to 50% Off Accessories at Dell
Any electronic accessories you might need are on sale right now!
66 used this week
Starting from $749 Find Work from Home Solutions at Dell
Grab the essentials from Dell at an amazing price!
Online
Find Up to 15% Slashed from XPS Laptops from Dell
Deals starting from $1,699 and up!
66 used this week
Save Yourself Up to 30% on Monitors from Dell
Shop today and discover huge savings on quality monitors.
114 used this week
Students with UNiDAYS Save 10% at Dell
Simply sign in on UNiDAYS with Dell and you can get 10% off your orders immediately! Join today!
195 used this week
Save Huge Cash on Overstocked/Clearance Laptops at Dell
Laptops and Towers on clearance today at Dell!
Online
Popular Dell Coupons for March 2020
| Voucher Code Description | Discount Type | Expiry Date |
| --- | --- | --- |
| Orders Over $1700 Get 12% Off at Dell | Online Code | 15 May |
| Save 10% on Software, Monitors, Printers, Projectors from Dell | Online Code | 15 May |
| Save 5% on XPS & Alienware Product Purchases Today at Dell | Online Code | 15 May |
| Save Yourself Up to 40% on Home & Office Laptops with Dell | Online Deal | 2 April |
| Up to 50% Off Accessories at Dell | Online Deal | 2 April |
| Starting from $749 Find Work from Home Solutions at Dell | Online Deal | 2 April |