VIEW LIVE OFFERS
Use This Code at Interior Secrets and Get 5% Off Your First Purchase!
Click here to save yourself 5% on eligible orders!
Online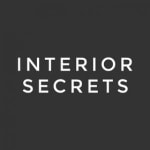 Never miss out on exclusive savings from vouchercloud
Get $50 Off Your First Order Over $499 at Interior Secrets
Planning on redesigning the home? Shop with interior secrets and save $50 on your eligible order!
Online
Save Up to 50% on Clearance or Ex-Display Items at Interior Secrets
Shop the clearance range today and save!
Online
7-Day Return Policy at Interior Secrets
Changed of mind? You've got 7 days to return it with Interior Secrets!
Online
Similar offers you might like
Popular Interior Secrets Discount Codes
| Voucher Code Description | Discount Type | Expiry Date |
| --- | --- | --- |
| Use This Code at Interior Secrets and Get 5% Off Your First Purchase! | Online Code | 10 February |
| Get $50 Off Your First Order Over $499 at Interior Secrets | Online Code | 10 February |
| Save Up to 50% on Clearance or Ex-Display Items at Interior Secrets | Online Deal | 8 March |
| 7-Day Return Policy at Interior Secrets | Online Deal | 15 February |
| Sign-Up and Receive 5% Off Orders at Interior Secrets | Online Deal | 27 February |