VIEW LIVE OFFERS
Enjoy Up to 50% Off Selected Sunglasses + FREE Shipping at Sunglass Hut
Lunar New Year: Spend $300 & Save $75 + Free Shipping at Sunglass Hut
Celebrate the New Chinese Year with this fantastic discount code!
51 used this week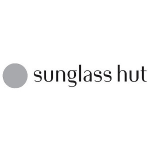 Never miss out on exclusive savings from vouchercloud
Shop the Newest Styles Available Now at Sunglass Hut
What will you pick up from Sunglass Hut today?
Online
Sunglasses Have Assured Quality with 2 Years of Warranty at Sunglass Hut
Sunglass Hut will replace or give you a refund if your sunglasses become defective within 24 months of purchase.
Online
Grab 10% Off for Students at Sunglass Hut with UNiDAYS
Calling all students! Shop for sunglasses and save extra money.
Online
Kids Eyewear Starting from $69.99 at Sunglass Hut
Shop branded sunglasses for kids from only $69.99!
Online
3-5 Day Delivery & Return Your Order Within 90 Days for FREE at Sunglass Hut
Orders get free delivery & get a full refund if you change your mind about your purchase!
Online
Similar offers you might like
Popular Sunglass Hut Discount Codes
| Voucher Code Description | Discount Type | Expiry Date |
| --- | --- | --- |
| Lunar New Year: Spend $300 & Save $75 + Free Shipping at Sunglass Hut | Online Code | 2 February |
| Enjoy Up to 50% Off Selected Sunglasses + FREE Shipping at Sunglass Hut | Online Deal | 28 January |
| Shop the Newest Styles Available Now at Sunglass Hut | Online Deal | 29 January |
| Sunglasses Have Assured Quality with 2 Years of Warranty at Sunglass Hut | Online Deal | 3 February |
| Grab 10% Off for Students at Sunglass Hut with UNiDAYS | Online Deal | 31 January |
| Kids Eyewear Starting from $69.99 at Sunglass Hut | Online Deal | 29 January |