VIEW LIVE OFFERS
Sunglass Hut Have Up to 50% Off + FREE Shipping - Cyber Sale!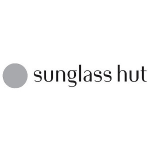 Never miss out on exclusive savings from vouchercloud
UNiDAYS Gets You 10% Off Your Sunglass Hut Order! The struggle is real, so save some cash money with UNiDAYS!
246 used this week
Afterpay Now Available for Use on Sunglass Hut Orders! Easy, peasy, breezy shopping with Afterpay!
Online
Shop at Sunglass Hut for Kids Sunglasses from $35! Keep your mini-me in style with some trendy frames!
Online
1 Year of Damage Cover & Up to 2 Years of Warranty on All Sunglass Hut Orders Take a read of the amazing coverage you get on every purchase!
Online
Similar offers you might like
Popular Sunglass Hut Promo Codes for November 2020
| Voucher Code Description | Discount Type | Expiry Date |
| --- | --- | --- |
| Sunglass Hut Have Up to 50% Off + FREE Shipping - Cyber Sale! | Online Code | 30 November |
| Sunglass Hut Have 40% Off the 2nd Pair when You Buy 2 Pairs | Online Deal | 30 November |
| UNiDAYS Gets You 10% Off Your Sunglass Hut Order! | Online Deal | 29 January |
| Sunglass Hut Hot New Styles Starting from $70! | Online Deal | 29 January |
| Afterpay Now Available for Use on Sunglass Hut Orders! | Online Deal | 29 January |
| Shop at Sunglass Hut for Kids Sunglasses from $35! | Online Deal | 29 January |