VIEW LIVE OFFERS
Sunglass Hut Have $50 Off Polarized Glasses Orders Over $150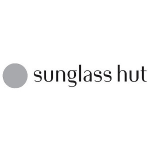 Never miss out on exclusive savings from vouchercloud
Shop for Kids Sunglasses from $35 at Sunglass Hut Keep your mini-me in style with some trendy frames!
Online
All Sunglass Hut Orders Come With 1 Year of Damage Cover & Up to 2 Years of Warranty Take a read of the amazing coverage you get on every purchase!
Online
Enjoy FREE Delivery on Your Sunglass Hut Order + FREE Returns Within 90 Days! Delivery takes between 7-9 day & you get 90-day to return your order if you're not happy!
Online
Sunglass Hut Now Offer Afterpay as a Flexible Payment Method Easy, peasy, breezy shopping with Afterpay!
Online
Similar offers you might like
Popular Sunglass Hut Promo Codes for March 2021
| Voucher Code Description | Discount Type | Expiry Date |
| --- | --- | --- |
| Sunglass Hut Have $50 Off Polarized Glasses Orders Over $150 | Online Code | 17 March |
| Sunglass Hut are Offering 40% Off Your Second Full Price Pair! | Online Code | 31 March |
| Shop for Kids Sunglasses from $35 at Sunglass Hut | Online Deal | 29 April |
| All Sunglass Hut Orders Come With 1 Year of Damage Cover & Up to 2 Years of Warranty | Online Deal | 29 April |
| Enjoy FREE Delivery on Your Sunglass Hut Order + FREE Returns Within 90 Days! | Online Deal | 29 April |
| Hot New Styles Starting at $70 from Sunglass Hut | Online Deal | 29 April |