VIEW LIVE OFFERS
Shop the Newest Styles Now at Sunglass Hut - Don't Miss Out!
Discover brand new arrivals online now!
Online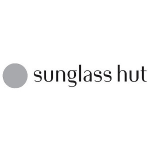 Never miss out on exclusive savings from vouchercloud
Sunglass Hut Sale on Now! Up to 50% Off Selected Styles & FREE Shipping
Don't miss this sale - ends 13th of April.
90 used this week
Sunglasses Have Have 2 Years of Warranty at Sunglass Hut
Sunglass Hut will replace or give you a refund if your sunglasses become defective within 24 months of purchase.
Online
Save 10% on Student Orders at Sunglass Hut Using UNiDAYS
Calling all students! Shop sunglasses & save yourself some cash!
Online
Shop Kids Sunglasses Starting from $69.99 at Sunglass Hut
Shop branded sunglasses for kids from only $69.99!
Online
3-5 Day Delivery & Return Your Order Within 90 Days for FREE at Sunglass Hut
Orders get free delivery & get a full refund if you change your mind about your purchase!
Online
Similar offers you might like
Popular Sunglass Hut Promo Codes for March 2020
| Voucher Code Description | Discount Type | Expiry Date |
| --- | --- | --- |
| Shop the Newest Styles Now at Sunglass Hut - Don't Miss Out! | Online Deal | 29 April |
| Sunglass Hut Sale on Now! Up to 50% Off Selected Styles & FREE Shipping | Online Deal | 13 April |
| Sunglasses Have Have 2 Years of Warranty at Sunglass Hut | Online Deal | 29 April |
| Save 10% on Student Orders at Sunglass Hut Using UNiDAYS | Online Deal | 29 April |
| Shop Kids Sunglasses Starting from $69.99 at Sunglass Hut | Online Deal | 29 April |
| 3-5 Day Delivery & Return Your Order Within 90 Days for FREE at Sunglass Hut | Online Deal | 29 April |